December 17, 2012 at 11:03am

The finalists in this year's Photostory proved to be as strong as they were diverse, and picking a winner was no easy task. After much deliberation, the jury chose 'Suspension' by Alvaro Deprit as the winning series of the Photostory 2012.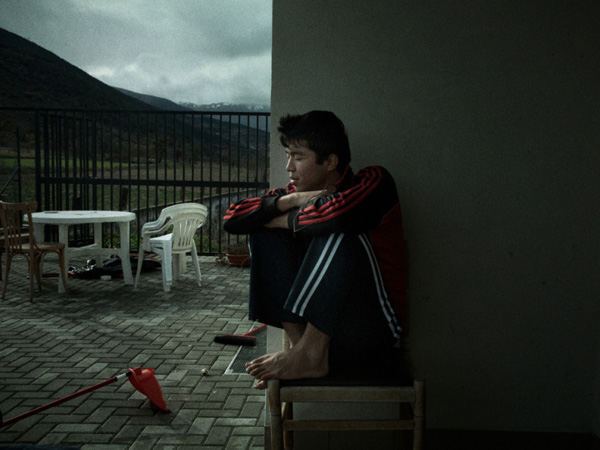 'Suspension' portrays young immigrants in Italy finding temporary refuge in the so-called 'Case Famiglie' ('Family Homes'). Often times that have travelled thousands of kilometres, fleeing war, poverty and uncertainty. Having now found a 'home', they find themselves in a relatively tranquil place. However, it's a temporary tranquility. In Deprits words: 'they live suspended between two worlds; they are on hold, waiting for what will come. […] Once they reach adulthood, they will again find themselves facing the external world outside the home, often without any sort of purpose.'
Alvaro Deprit was born in Spain in 1977. He studied German Philology in Germany and Sociology in Italy. Currently he lives in Rome and Istanbul. His interests include the modernisation of Turkey and immigration in Europe, which he explores in various forms, including photography.
The jury praises the series for its way of conveying the state of mind of the youth portrayed: 'the Casa Famiglie is a place of limbo and transition. Not knowing their fate, the young people who live there only have their imagination to draw a picture of their future. This state of mind is beautifully visualised in Deprit's photographs of daily life.'
Alvaro's award will be in the form of a book publication and a travelling exhibition kit. The book and exhibition kit will be designed by renowned designers, and will provide a different perspective and a new way to interact with the work. 
The Photostory contest is a non-profit initiative by the founders of Viewbook. It was inspired by direct engagement with photographers, and the desire to present engaging photographic work through different media.
See the series here.